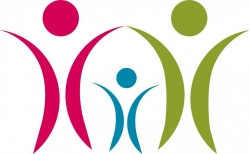 We'll be holding our AGM on Thursday the 16th of Feb in the James O'Keeffe institute at 8:30pm. We'll be giving a round up of all activities from last year and an update on what is planned for the year ahead. The main work we hope to achieve this year is some work on the town park, the Tidy Towns competition, fund raising, Paddy's day parade and other events. We will also be looking for people to fill some posts.
The more people who get involved the more we can achieve. If you just want to come along and hear what's planned for the year ahead or if you have any ideas as to what work we could do around the town then please attend.
We want to make a real effort with the Tidy Towns this year so we hope to put together a number of landscaping projects around the town. We've increased our score each year for the last two years so we'd like to make it three in a row! We'd love to get a good turn out for our Tidy Up nights – which run from April to September. It's just an hour a week – to pick up rubbish and do a bit of gardening around the place. It's a great opportunity to get out in the fresh air and get some exercise!!
If you have any questions or want some more information just grab one of our committee members or email us at contact@athtrasna.com.